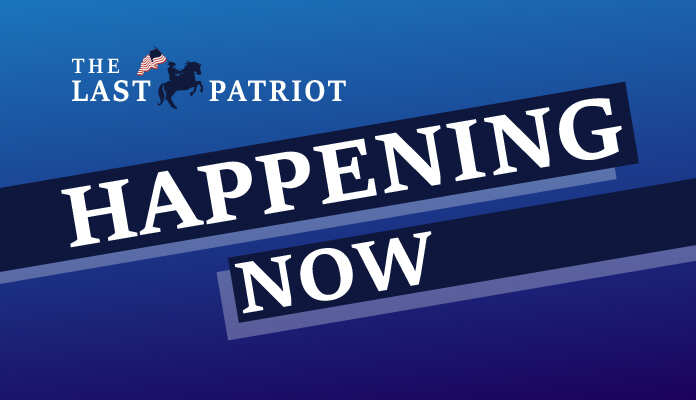 (TheLastPatriotNews.com) – Supporters of Donald Trump and patriots all across the country just received sad news – country music icon Lee Greenwood, whose songs feature prominently in the former president's rallies, has surprisingly announced that he is retiring after over 40 years on stage.
See the video below.
Greenwood, a Grammy award-winning artist famed for his classic "God Bless the U.S.A.," confirmed his alleged retirement plans during a podcast interview with 17-year-old Brilyn Hollyhand, co-chair of the Republican National Committee's (RNC) youth advisory council.
In the interview conducted before his November 9 concert in Montgomery, Alabama, Hollyhand inquired about the rumors of Greenwood's impending retirement.
"There are rumors of you potentially retiring at the end of 2024. Are those rumors true?" he asked, as cited by Fox News.
"It's not just a rumor. It will be my last year to tour," Greenwood confirmed, though he mentioned that the location of his final performance remains undecided.
Greenwood emphasized that his farewell would not follow the pattern of temporary retirements seen with other artists.
He stated that his retirement would not be "one of those farewell and then come back next year" types of tours.
Now 81 years old, Greenwood cited several factors influencing his decision, including age, health, and family considerations.
"I just turned 81. This is a factor. I've had some surgeries. I have titanium knees, I have a titanium cage in my back with 10 screws…. I just I don't think I can do this much longer with the two boys in college," he explained.
Greenwood also expressed the desire to dedicate more time to his wife, Kimberly Payne, a former Miss Tennessee USA, with whom he has been married for 31 years.
"She has yet to have my total time. It's only fair, I think, that I back away at this point and have no distractions but her and I and give these last few years that I will live to her and my two sons," he said.
"I'm so grateful for the years that they come to my shows continually," the country legend said, thanking his fans.
"Here I am at the end of my career, and they still come, and they still hear me sing the same 40 songs that I've sang for 40 years," he remarked humorously.

🚨One-on-One w/ @TheLeeGreenwood

My sit-down with the legendary singer/songwriter, Lee Greenwood, just dropped!

We discussed everything from Veterans Day to the 2024 election, the story behind "God Bless the USA", and more!

He also announced his retirement! 👀

WATCH NOW: ⤵️ pic.twitter.com/Y4d5tqpCvR

— Brilyn Hollyhand (@BrilynHollyhand) November 13, 2023