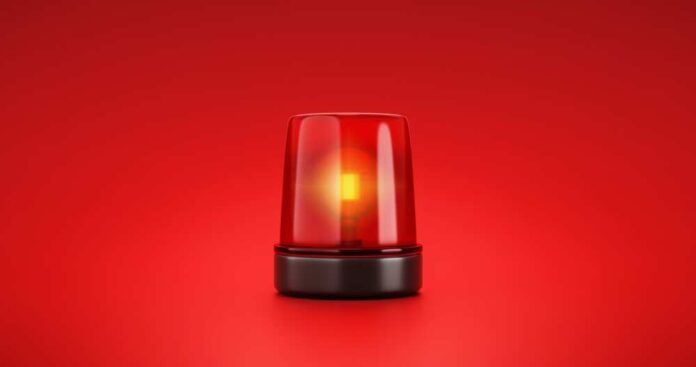 (TheLastPatriotNews.com) – In one of the most horrifying mass shootings in America's history, a gunman believed to be a firearms instructor has murdered and wounded dozens of people in Maine – with at least 22 killed and 30 wounded – and is still on the loose as of Thursday morning.
Late Wednesday evening, the shooter, who still hasn't been formally identified, went on a rampage at two locations in Lewiston, a city of nearly 40,000 people, Maine's second most populous.
As of Thursday morning, the gunman remained on the loose despite a massive manhunt for his capture, with social media videos showing the police locating a vehicle believed to have been used by the suspect.
The suspect opened fire at two locations in Lewiston, starting at Schemengees Bar and Just in Time Bowling, a bowling alley recently renamed from Sparetime Recreation.
This incident marks a substantial increase in violence for a state that documented a total of 29 homicides in the entire year of 2022, Fox News reports.
Mike Sauschuck, the Commissioner of Maine Public Safety, conveyed in a press briefing late in the night that the number of victims had yet to be confirmed, due to the ongoing and dynamic nature of the situation.
Although the perpetrator has not been officially named, the Lewiston Police Department has named Robert R. Card, a 40-year-old male from Bowdoin, Maine, as a person of interest.
An internal bulletin from the Maine Information and Analysis Center reveals that Card is a firearms instructor with a military background.
Additionally, it was reported that Card had been admitted to a mental health facility for a two-week period during the summer.
According to a senior law enforcement source, authorities are concerned that Card might be equipped with a police scanner, potentially using it to track their movements.
In response to the crisis, the FBI has dispatched an undisclosed high number of agents to the scene to collaborate with local law enforcement agencies.
Additionally, SWAT teams have been mobilized and are active in the area. It is believed that Card is part of the Army Reserve, stationed in Saco, Maine.
The Lewiston police, in a Facebook post, warned the public against approaching Card, as he is considered "armed and dangerous."
Residents of Lewiston were advised to "shelter in place" and ensure their homes and vehicles were locked securely.