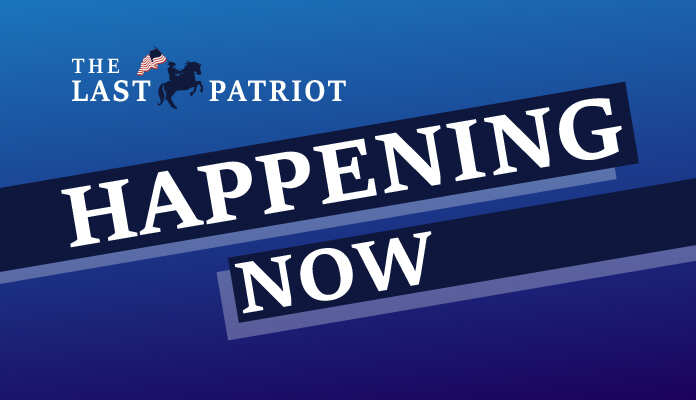 (TheLastPatriotNews.com) – Hunter Biden will finally face the music over his alleged criminal foreign business dealings – as will other relatives of Joe Biden – as House Republicans just subpoenaed Hunter, the president's brother James, and a host of others for under-oath testimony before Congress.
On Wednesday, the House Oversight Committee issued subpoenas for confidential testimony from President Biden's son, Hunter, and brother, James, as part of the Republican-led impeachment inquiry into the Biden family's international business engagements.
The scrutiny revolves around the involvement of the president's relatives in various business deals during and after his tenure as vice president, involving America's top global rivals, Communist China and Putin's Russia, as well as Ukraine, Kazakhstan and Romania.
"The House Oversight Committee has followed the money and built a record of evidence revealing how Joe Biden knew, was involved, and benefited from his family's influence peddling schemes," the panel's chairman, Rep. James Comer (R-KY), said in a statement.
"Now, the House Oversight Committee is going to bring in members of the Biden family and their associates to question them on this record of evidence," added Comer, as he signed the high-profile subpoenas.
The committee has scheduled interviews with Hunter Biden on December 13 and James Biden on December 6. Noncompliance from them could lead to criminal contempt of Congress charges, The New Your Post reports.
The committee's demands also extend to Biden family associate Rob Walker and others connected to the Bidens, with the panel seeking their testimonies as well.
Comer criticized President Biden, contrasting his public statements with the evidence found in banking records.
"Unlike the many lies President Biden told the American people about his family's business schemes, bank records don't lie," the GOP legislator stated.
"These records reveal how the Bidens sold Joe Biden around the world to benefit the Biden family, including Joe Biden himself, to the detriment of US interests," he added.
The Post notes that, in a letter, Comer and House Judiciary Committee Chairman Jim Jordan (R-OH) informed Hunter Biden's lawyer, Abbe Lowell, of the necessity of Hunter's testimony to determine if there are sufficient grounds for President Biden's impeachment.
White House press secretary Karine Jean-Pierre said at her regular briefing Wednesday that the subpoenas were premised on "a smear campaign" and that Comer was conducting a "baseless investigation."
"This is an investigation that has been going on for a year now and has turned up zero evidence of wrongdoing by the president because there is none," Jean-Pierre said.