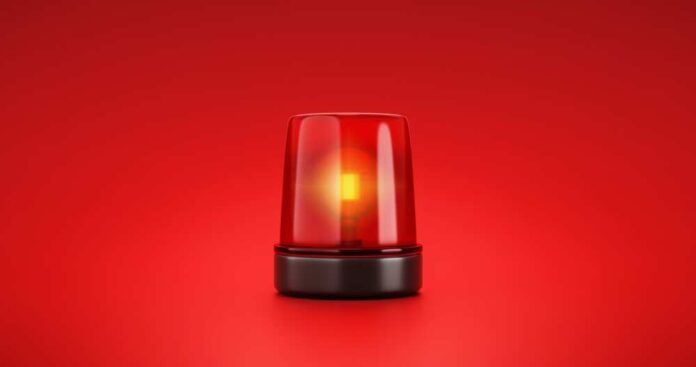 (TheLastPatriotNews.com) – In one of his most outrageous acts of arrogance so far, Hunter Biden is now suing former New York City Mayor Rudy Giuliani for helping leak the scandalous materials from his so-called "laptop from hell" to the world.
On Tuesday, Hunter Biden's lawyers filed a lawsuit against Giuliani, a key ally of former President Donald Trump, claiming that the former NYC mayor and his businesses "hacked" the computer abandoned in a Delaware repair shop and then manipulated data found on it.
The complaint states that Giuliani and his companies used Hunter Biden's username to access and leak information on the laptop and "tamper" with it, The Daily Caller reports.
"Defendants are among those who have been primarily responsible for what has been described as the 'total annihilation' of Plaintiff's digital privacy. They also are among those who have been primarily responsible for the 'total annihilation' of Plaintiff's data," the first son's lawyers argued.
The new lawsuit comes after, in March, Hunter Biden's lawyers launched a counter-lawsuit against John Mac Isaac, the owner of the Delaware repair shop where the laptop was abandoned.
Mac Isaac is suing the first son, CNN, and others for defamation, claiming $1.5 million in damages. The computer shop owner gave Rudy Giuliani and The New York Post copies of the laptop hard drive weeks before the 2020 presidential election.
According to Hunter Biden's attorneys, Giuliani, his consulting firms, and Giuliani's former lawyer, Robert Costello, are guilty of "looking for, hacking into, tampering with, manipulating, copying, disseminating, and generally obsessing over" the first son's private data.
"This is not an admission by Plaintiff that [Delaware computer repair shop owner] John Paul Mac Isaac (or others) in fact possessed any particular laptop containing electronically stored data belonging to Plaintiff," states a footnote in Hunter's lawsuit.
"Rather, Plaintiff simply acknowledges that at some point, Mac Isaac obtained electronically stored data, some of which belonged to Plaintiff," adds the suit filed in a federal court in Los Angeles.
Ted Goodman, a spokesman for America's Mayor, told National Review that Hunter Biden's latest move was hardly surprising.
"Hunter Biden has previously refused to admit ownership of the laptop. I'm not surprised he's now falsely claiming his laptop hard drive was manipulated by Mayor Giuliani, considering the sordid material and potential evidence of crimes on that thing," Goodman stated.