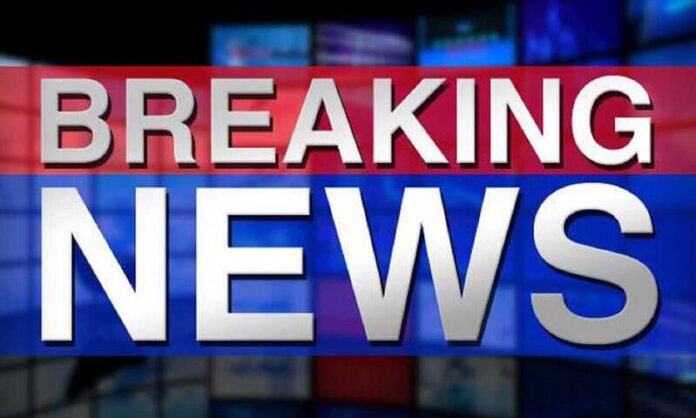 (TheLastPatriotNews.com) – HAPPENING NOW: The bombing of a political rally has killed at least 40 and wounded dozens of others.
You can watch a video of the bomb detonating further down this post.
Based on reports by Sky News and others, it is known that the explosion in Pakistan occurred on the edge of Khar, which is the principal city of Bajur district in Khyber Pakhtunkhwa, according to the police.
The blast caused the death of more than 130 people at a gathering. The gathering was put together by people who support Maulana Fazlur Rehman, a strict religious cleric and leader of a political party.
Some people who were severely hurt were quickly flown to a big hospital in Peshawar, the capital of the province.
Pictures taken at the place of the explosion show injured people being placed in ambulances, and the area where the blast happened was closed off. Nearby hospitals announced emergencies to handle the situation.
One person who died was Maulana Ziaullah, a local leader in Mr. Rehman's party called Jamiat Ulema Islam-Fazl.
Interestingly, Mr. Rehman, the leader of the party, was not present at this gathering, as officials pointed out.
His party, which has strong religious beliefs, is part of Pakistan's government. He leads an organization that brought together different parties to oppose former Prime Minister Imran Khan. They were successful in removing Mr. Khan through a special vote last year.
The rally on Sunday was a part of the preparation for the general elections that will happen later this year.
One person injured is Adam Khan, 45 years old, who suffered injuries to his hands and leg.
"There was dust and smoke all around," he said.
Another person, Mohammad Wali, was at the event and explained what happened during the explosion.
"I was near the water dispenser to fetch a glass when the bomb exploded, throwing me to the ground," he said.
"We came to the meeting with enthusiasm but ended up at the hospital seeing crying wounded people."
There are fears that more people may die since many are severely injured.
A journalist in Pakistan, Zahir Shah Sherazi, spoke to Sky News about the explosion. He said it sends "a very negative message" to political parties planning similar events in the near future.
"They are feeling threatened," he said, talking about Pakistan's leaders who are getting ready for elections.
The Prime Minister and President of Pakistan strongly criticized the attack, and Mr. Rehman requested an investigation.
Imran Khan, the former Prime Minister who wants to be in power again, said Pakistan "cannot afford another wave of terrorism."
"Those in power must shift their focus from political engineering to direct state's efforts and resources towards countering terrorism," he wrote on X (Twitter).
No group has said they were responsible for the attack yet, but it's known that the Islamic State is active near the border in Afghanistan.
Mr. Rehman is thought to support the Taliban, who have controlled Afghanistan since 2021.
A person who speaks for the Taliban expressed sympathy for the families of those who died and hoped for a "speedy recovery of the injured."
Bajur used to be where dangerous groups felt safe, but Pakistan's military has worked to eliminate that threat. Even though they have made progress, attacks sometimes still happen, hurting both regular people and security forces.
Here is the video of the bombing:
🚨#BREAKING: A bomb has exploded at a political rally in the Bajaur district of Pakistan, reportedly leaving over 40 dead and more than 100 injured #Pakistan #Breaking pic.twitter.com/OIzcBaw36U

— Breaking Alerter (@BreakingAlerter) July 30, 2023
THIS IS A BREAKING NEWS ITEM FROM THE LAST PATRIOT NEWS.