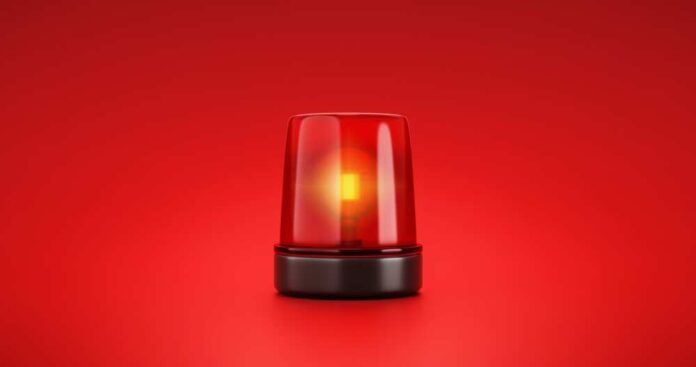 (TheLastPatriotNews.com) – A massive new wave of illegal aliens is heading north toward the United States by hitching on freight trains in Mexico after a railway operator's halt had stranded thousands of them for three days.
A little further down this post, you can watch an incredible video showing the huge number of illegals riding on top of just one of the trains headed toward the border.
The latest group of illegal aliens heading America's way features, among others, at least 5,000 migrants, most from Socialist-run Venezuela, reports The Associated Press, as cited by Newsmax.
The migrants in question got stuck in Irapuato, Central Mexico, last week. Ferromex, the biggest railroad operator in the country, temporarily stopped about 60 freight trains due to hazards caused by the vast number of migrants riding on top of them.
Ferromex announced that it had registered a "half dozen regrettable cases of injuries or deaths" within the several days before the halt.
On Saturday, however, it restarted its freight traffic, allowing the 5,000 or so migrants camping in the open in Irapuato to resume their hitch journey to the US border.
"Come up, come up," migrants atop the newly arrived freight train told those still below, while others shouted, "God bless Mexico!" AP reports.
It notes that even though local police abounded the makeshift migrant camp in Irapuato, they didn't even try to prevent the illegal immigrants from climbing on top of the freight train.
The report tells the story of Mayela Villegas and Yorver Liendo, a couple traveling with their six children. The family left Venezuela for neighboring Colombia three years ago and set up a barber shop in Bogota.
However, they decided to leave for the US after a local gang threatened them for failing to pay racketeering money.
It is noted that more and more South American migrants are crossing on foot the once-dreaded Darien Gap, a rugged jungle area at the Colombia-Panama border, on their way to the United States.
While until recently, very few "dared to attempt" crossing the gap, this year, the number of crossings might reach half a million.
Meanwhile, last week, the border town of Eagle Pass, Texas, declared an emergency after being flooded with several thousand illegal aliens in just days.
In August, the number of apprehended migrants at the US-Mexican border again came close to the 200,000 threshold, at 181,509 arrests, nearly 40% more compared with July and practically the same as in August 2022.
Here is the video:
The migration crisis continues with freight trains carrying migrants heading to the southern US border from Mexico.

Migrants from Mexico are trying to catch up with free access to the United States and are jamming every freight train they come across. pic.twitter.com/natLmQjI3O

— Sprinter (@Sprinter99800) September 22, 2023