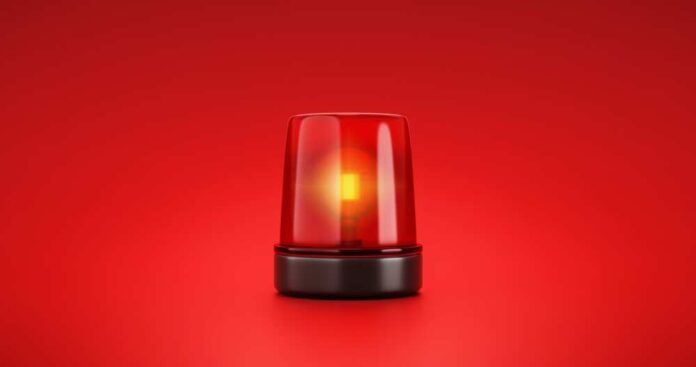 (TheLastPatriotNews.com) – In a further display of the violence and horrors brought about by the soft-on-crime left, the Democrat-run city of Philadelphia has seen a second consecutive night of rioting and vandalism, with dozens of young looters arrested.
Watch the videos further down this post.
At least eight businesses were broken into and robbed after unruly crowds engaged in a new mass shoplifting rampage Wednesday night, The New York Post reports.
Social media videos of the rioting spree showed young men and women snatching liquor and beauty products from shattered stores after earlier the Pennsylvania Liquor Control Board shut down its venues in the entire city.
A CBS 3 report disclosed security footage showing women ravaging through Nat's Beauty Supply in Mayfair, "indiscriminately pulling hair extensions and wigs off the shelves."
"It's just me doing everything. I don't know what to think, I don't know who to call. Everything is missing," said store owner Claudia Silmeas, who opened her business only six months ago.
According to The Daily Mail, the looters grabbed a safe and a lottery machine from Fine Wine & Good Spirits on Adams Avenue. At the same time, another social media video showed that an entire ATM had been ripped out and stolen.
Pharmacist and store manager of Patriot Pharmacy Benjamin Nochum, whose business was attacked Wednesday night, revealed that had been the third time it had been targeted in the past few years.
"When looters steal from us, what they don't seem to understand is that they are also stealing from our neighbors. It makes you question how much longer you can hang on," he said.
As of Thursday morning, the Philadelphia Police Department has arrested 52 suspects, ABC 6 reports, citing Jane Roh, a Philadelphia District Attorney's Office spokesperson.
The suspects' ages range from 14 to 37, but only three are minors, CBS News reports.
Most detainees have been charged with theft and burglary, while six have been slapped with "inciting a riot."
A social media influencer named Dayjia Blackwell, known as "Meatball," was among those arrested on the first night of looting. She faces six felony and two misdemeanor charges.
"Tell the police they're either gonna lock me up tonight, or it's gonna get lit, it's gonna be a movie. This is what happens when we don't get justice in this city," she yelled while livestreaming the looting.
The second night of looting in Philadelphia.

I feel sorry for every business owner in a soft-on-crime liberal city.

— Andrew Pollack (@AndrewPollackFL) September 28, 2023
Philadelphia, PA:

Fine Wine & Good Spirits liquor store ransacked second night in row of looting.

The safe was taken and lottery machine raided.

No arrests made.
Juveniles are on the move. pic.twitter.com/ou3FNlfm0l

— Rebecca Brannon (@RebsBrannon) September 28, 2023