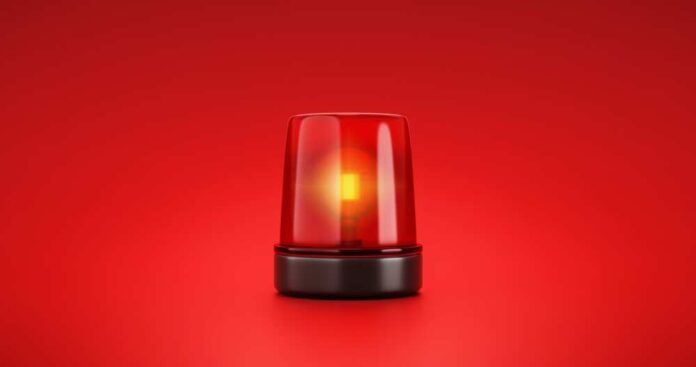 (TheLastPatriotNews.com) – In a backtracking move of Joe Biden's seemingly favorite "too little, too late" type, his administration now claims it has blocked the completion of an outrageous deal to unfreeze $6 billion of Iranian assets – because of suspicions that Iran aided the recent Palestinian terrorist attack on Israel.
In September, the Biden administration sparked Republican outrage by agreeing to release six Iranians and $6 billion of sanctioned Iranian money in exchange for freeing five US citizens jailed in Iran.
GOP criticism seemed justified on October 7 when the Palestinian terrorist group Hamas, widely deemed an Iranian proxy, carried out a successful surprise border invasion of Israel from the Gaza Strip, killing over 1,300 people and wounding thousands more.
A "quiet understanding" reportedly exists between the US and Qatar regarding the containment of $6 billion in sanctioned Iranian oil money, as revealed by Deputy Treasury Secretary Wally Adeyemo to House Democrats.
According to Adeyemo, the "quiet agreement" ensures the $6 billion "isn't going anywhere anytime soon," according to sources quoted by Punchbowl News and The Washington Post.
The Post suggests that this has now been put on hold due to pressure from US lawmakers, as cited by Newsmax and The Washington Times.
"It is perplexing why the Biden administration refuses to crack down on Iran and issue a formal decision to freeze the $6 billion ransom payment," US Senator Marsha Blackburn (R-TN) said in a statement.
She continued to scrutinize the administration for "selectively leaking parts of their backdoor deal with Qatar to the media."
"We need to ensure the Biden administration will not release another dollar to Iran — even when the media attention on Israel dissipates. We must send the message that America does not reward terrorism or the arbitrary detention of our citizens abroad," the GOP senator added.
Upcoming discussions between Secretary of State Antony Blinken and Qatar's prime minister, set for Friday, will encompass developments in the Israel-Hamas conflict, de-escalation strategies, and civilian protection, as per the spokesperson for the Qatari foreign ministry.
"The senators in question and the US government are all acutely aware that they can NOT renege on the agreement," Iran sources told the Post in a statement.
"The money rightfully belongs to the people of Iran, earmarked for the Government of the Islamic Republic of Iran to facilitate the acquisition of all essential and non-sanctioned requisites for the Iranians," the Iranian sources argued.
NEWS ALERT🔔

US, Qatar agree to prevent Iran from tapping previously frozen $6 billion fund

The U.S. and Qatar have reached an agreement to prevent Iran from accessing $6 billion recently unfrozen as part of a prisoner swap, the deputy treasury secretary told lawmakers on… pic.twitter.com/aXyxs47l06

— SANTINO (@MichaelSCollura) October 13, 2023