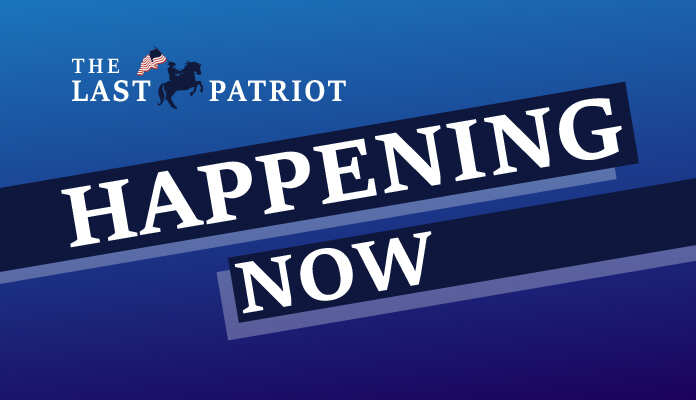 (TheLastPatriotNews.com) – Key US ally Israel is now coming for the Palestinian Islamist terrorists who viciously massacred over 1,400 of its citizens earlier this month – as Israeli leader Benjamin Netanyahu has declared his nation is leading an all-out fight for its independence and survival and intends to win. (see the video below)
In a forceful declaration on Saturday, Israeli Prime Minister Netanyahu characterized the ongoing Israel-Hamas conflict as a "second war of independence," vowing the complete eradication of the militant group Hamas.
The Israeli leader spoke in his first press conference since the October 7 attack, in which the Hamas and Islamic Jihad terrorist groups invaded Southern Israel from the Gaza Strip, a small, overcrowded enclave of 2.2 million people.
His declaration came after, on Friday, Israel boosted its ground operations in Gaza short of launching a full-scale military invasion of the Hamas-controlled territory.
"Our fight inside the Gaza Strip will be long and difficult, but we are prepared for that," Netanyahu stated, as cited by The Daily Caller.
"This is our second war of independence. We will fight for the protection of our homeland, and we will fight on the ground, in the air, in the sea and we will eliminate the enemy above the ground and beneath the ground. We will fight, and we will win, and this will be the triumph of good over evil, light over darkness, life over death," Israel's prime minister added.
Additionally, Netanyahu highlighted that an inquiry into the intelligence and military failure to prevent the October 7 will lead to everybody having to "answer questions – including me," National Review reports.
"We have exceptional soldiers — real heroes — both Jews and non-Jews, secular and religious, from the left wing, from the right wing. They are all united and filled with a combat spirit that I've never seen before," he stated.
The Israeli prime minister also expressed gratitude to the United States and President Joe Biden, as well as to European nations, for their support and commitment to rescuing the hostages taken by Hamas, calling them "brothers and sisters."
"Our hero troops — they have one supreme main goal — to completely defeat the murderous enemy and to guarantee our existence in this country. We've always said 'never again.' Never again is now," Netanyahu concluded.