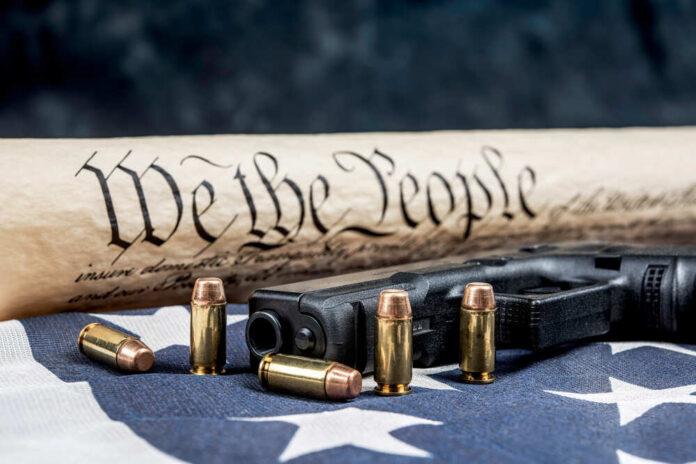 (TheLastPatriotNews.com) – Joe Biden will hand a significant political victory to the enemies of Second Amendment rights by creating a first-of-its-kind federal office to prevent gun violence, a report reveals.
Biden's intention to set up the new anti-gun federal body has been exposed by some mainstream media, which quoted unnamed government sources.
The Washington Post learned about Biden's intention to found a federal office on gun violence from four sources familiar with the matter, while Politico cited a single source.
"The move… would be a victory for gun-control activists who advocate for stricter national gun laws," the conservative news outlet National Review comments in a report.
It points out that, according to anti-Second Amendment activists, the new body, which will be established through executive action, will boost the Biden administration's government coordination capabilities on gun matters while helping the president "to exert leadership on gun-violence prevention."
Stefanie Feldman, a presidential aide, will head Biden's gun violence prevention office.
Others expected to occupy top jobs at the new institution include the heads of two major anti-gun organizations – Greg Jackson from the Community Justice Action Fund and Rob Wilcox from Everytown for Gun Safety.
Biden will reportedly announce his new office at a White House event on Friday afternoon alongside his veep, Kamala Harris.
"I really think this is a testament to survivors, impacted communities, pushing for years the administration to do this," a source with "direct knowledge" of the president's plan told Politico.
The Gun Violence Archive shows that this year, the United States has seen about 500 mass shootings, each of which wounded or killed at least four people.
Forming a federal office on "gun-violence prevention" has been one of anti-Second Amendment activists' demands for Joe Biden ever since he occupied the White House 2.5 years ago.
In January 2023, 117 gun control groups sent the president a letter officially insisting that he created such a body, among other demands.
In June 2022, Biden signed the Bipartisan Safer Communities Act, which anti-gun figures celebrated as the first gun control legislation adopted in 30 years.
The law boosted background checks for people under 21 buying firearms, gave money to states for "red flag" laws, and allotted billions of dollars to school safety and mental health programs.