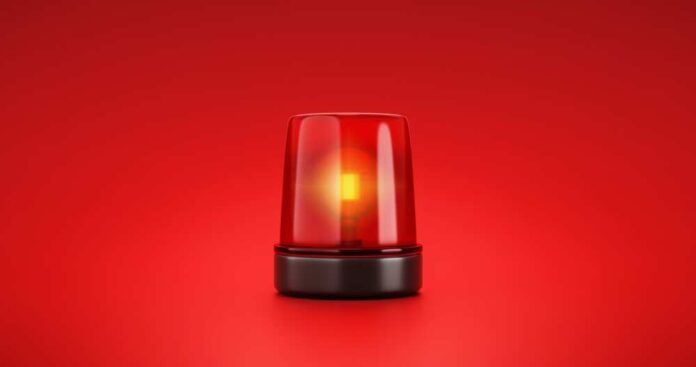 (TheLastPatriotNews.com) – BREAKING NOW: A powerful explosion at an American manufacturing plant has rocked the area and sent numerous employees to the hospital.
You can watch a video of the explosion further down this post.
On Sunday, a devastating explosion occurred at an Illinois food processing facility, leaving several people injured.
The blast took place at 7:15 p.m. within the ADM facility located in Decatur, a city home to approximately 70,000 residents, according to a statement from the company.
Visuals indicate extensive damage throughout the East Plant of the complex.
Clouds of thick smoke emanated from the area while local fire departments worked to contain the resulting blaze.
The company confirmed that "several" workers were promptly transported to a nearby hospital for medical attention.
While the precise number of injuries and their severity has yet to be disclosed, the explosion's impact was strong enough to be felt in neighboring residences, as reported by WAND.
Emergency protocols led to the evacuation of the plant. However, the Decatur Fire Department confirmed that evacuating private homes was unnecessary.
Multiple organizations are making ongoing assessments, with updates expected as the investigation unfolds.
Rep. Nikki Budzinski (R-IL) noted, "My team and I are in touch with local officials as we closely monitor the situation at ADM this evening," through a message on X, the platform formerly known as Twitter.
This incident marks the third fire at the ADM facility this year. Less than three months ago, a particularly challenging fire was put out at the same location. Two firefighters were hospitalized for injuries during that event but were released in stable condition.
Earlier this year, in April, an unrelated explosion at ADM's West Plant led to injuries for three employees.
Here is the video:
ADM spokesperson statement:

"Tonight at approximately 7:11 p.m., there was an explosion at the East Plant within ADM's processing complex in Decatur. ADM immediately contacted the Decatur Fire Department, which remains on the scene. Several employees were injured and transported…

— Kevin Lighty – WCIA 3 Chief Meteorologist (@KevinLighty) September 11, 2023
THIS IS A BREAKING NEWS ALERT FROM THE LAST PATRIOT NEWS.