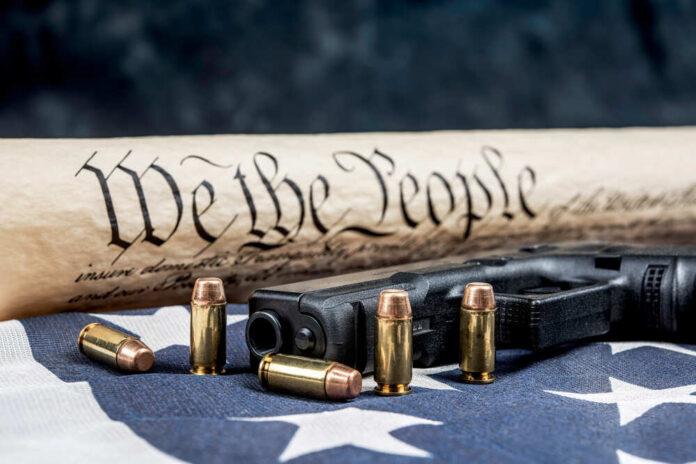 (TheLastPatriotNews.com) – In a blow to blue states and a win for states holding the Second Amendment in high regard, one of America's biggest firearm producers, Smith & Wesson, has officially abandoned New England, moving to its vast new headquarters in Tennessee.
Smith & Wesson was founded in 1852 in Connecticut but later moved to Springfield, Massachusetts.
However, the gun manufacturer has relocated to Maryville, Tennessee, a city of 32,000 people.
Recently, the firearms giant held the formal ribbon-cutting ceremony for its 650,000-square-foot headquarters.
"From where I stand, the next 170 years of Smith & Wesson are looking pretty good," Smith & Wesson President and CEO Mark Smith said at the opening.
"It is something special here in Tennessee," he added, as cited by The Daily Times.
Smith revealed the relocation had been "seamless" thanks to the company's collaboration with local leaders and the state's pro-Second Amendment laws.
Smith & Wesson's moving, which had been in the making for over two years, was lauded by the NRA, Fox Business reports.
"Congratulations to Smith & Wesson on their grand opening in Tennessee. This move is a testament to their enduring legacy, their commitment to firearm excellence, and to the importance of preserving America's gun industry and Second Amendment rights in a fair environment," NRA Executive Director of Advancement Tyler Schropp said.
"Representing millions of NRA members and gun owners, the NRA was proud to be the tip of the spear for the passage and enactment of the Protection of Lawful Commerce in Arms Act that saved America's firearm industry," he added.
The ribbon-cutting ceremony was attended by Republican US Senator Marsha Blackburn, who said Tennessee was thrilled to host Smith & Wesson.
"In Tennessee, we know that the Second Amendment is non-negotiable and are pleased to officially welcome Smith & Wesson to Maryville. Their significant investment in our state is a testament to our pro-business policies," the senator said.
The event also saw the setting of a new NRA record by competitive shooter Jerry Miculek as he "hit six steel plates with a 9 mm revolver in 1.88 seconds."
Smith & Wesson's new headquarters has a total area of 230 acres on a plot southwest of the McGhee Tyson Airport, with the company planning to add a museum and a retail center in the next few years.